Window Gasket Replacement In Sutton, Tamworth & Lichfield
Published: Monday 25th April, 2022
A high quality window gasket is a vital piece of any efficient double glazing. It offers a substantial seal between the initial band and external edge, protecting you from drafts, water entrance, condensation entering the panes and a failed unit.
The gasket is the rubber seal, which goes around your window or doors to offer weather protection between the frame and the sash or glass. When this deteriorates, leaks or damage may take place. Thus, it is always a good idea to have them checked if you are worried, or if you notice mould or condensation building up.
Any weatherproof windows or doors need a high-quality and high-performing gasket. While under compression, it makes a crucial barrier between the outer frame and the opening sash, stopping draughts and water penetration that can be costly, inconvenient and inefficient at the same time.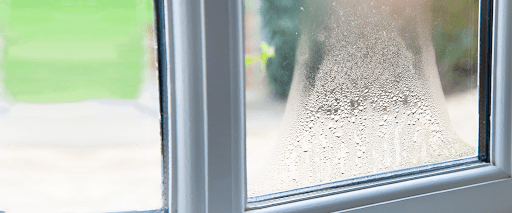 When Should You Call for Local Window Draft Repair?
Air leakages—often referred to as draughts—are the major enemies of warm and comfortable homes in winter. Cracks and gaps around your windows and doors can lead to substantial heat loss in winter. Did you know that at least one-third of household heat can escape through cracks and gaps in your home?
Research has demonstrated that if all the sources of draughts in a standard home were combined, it would be equivalent to having 1.5 metres by 10-metre holes in the wall.
Draught proofing your home in Sutton Coldfield is a simple and cost-efficient way to make your home more comfortable in cold months and enhance the energy efficiency in your home.
Even if your home is well-insulated, warm or cold air can leak through cracks and gaps and even into exhaust fans. Window SOS is a window draft repair company that can offer weather sealing services. Draught proofing your home is the simplest and cheapest way of lower heating and cooling energy costs. In fact, it can lower your heating usage by at least twenty-five per cent.
At Window SOS, we do everything from evaluation and written reports to performing the window seal work for you to guarantee your home is as energy-efficient and sustainable as possible while keeping a comfortable temperature throughout the year.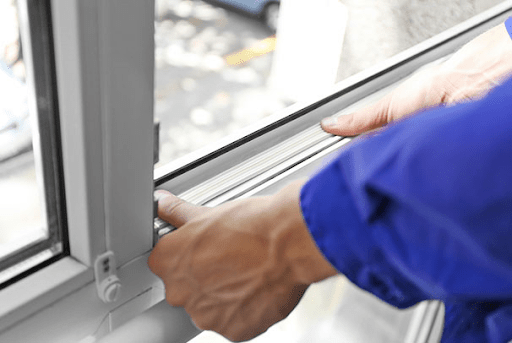 How Much Could You Save by Replacing Your Window Gaskets?
Installing window seals in UPVC windows and doors could save you £50 every year. Remember that homes with water tight seals are comfortable at lower temperatures, allowing you to turn down your thermostat. That could save you another ten percent of your energy bills.
How to Look for Draughts in Your Home?
Draughts occur where there are unnecessary holes in the construction of your home and where holes are left exposed. You will notice draughts at any accidental holes in your home which lead outside:
Ceiling-to-wall joints
Piper work leading outside
Suspended floorboards
Electrical fittings on ceilings and walls
Loft hatches
Doors – including ceilings and walls
Windows
You must search for these and block as many as possible. However, you should be extra careful in a location that requires good ventilation. These include:
A location where there are open flues or open fires.
Rooms where a lot of moisture is produced—the most common types are utility rooms, bathrooms, en-suite bedrooms and kitchens.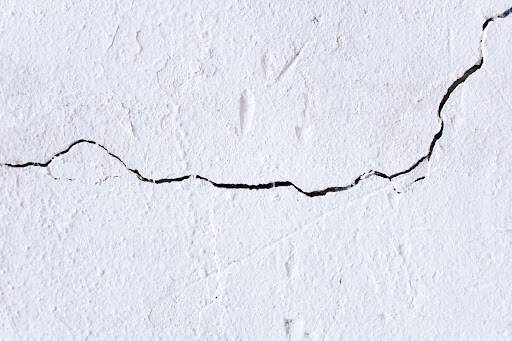 The Importance of Proper Ventilation
Air should flow in and out of your home so it stays healthy, dry, and fresh at the same time. Ensure you do not block or seal any planned ventilation with a rubber seal or flipper gasket seal.
Trickle Vents – Modern windows in Sutton Coldfield, West Midlands, UK, often have small holes above them to allow fresh air to trickle in, and moist air to trickle out.
Wall Vents – These allow small amounts of fresh air into rooms.
Under Floor Grilles for Air Bricks – That helps keep wooden floors and beams dry.
Extractor Fans – These remove damp air quickly in rooms where a huge amount of moisture is generated, such as utility rooms, bathrooms, and kitchens.
What is the Benefit of Window Draft Repair?
Here are some of the benefits of our window seal replacement and draft proofing services:
Window seals installation work and products are guaranteed to last for many years.
High quality rubber window seal solutions that last the lifetime of your home.
New seals enable full control of ventilation, maintaining the aesthetic appeal of your home.
Double glazed window seals enable full control of ventilation.
UPVC window gaskets replacement lowers the amount of heating and cooling energy needed to keep your home comfortable.
Bubble gasket replacement eliminates unwanted air leakage.
Double Glazing versus Draught Proofing
Are you trying to improve your home's energy efficiency? You may be left scratching your head about what is the ideal way of insulating your window frame. You'll have two options: installing double glazed windows, upgrading your glass efficiency rating or draught-proofing.
Double Glazing – You can add double glazed windows to your home if you haven't already got them. This is a highly sought option for homeowners. However, you need to get a proper planning commission to double-glaze your windows, especially if it's a listed building.
Upgrading Glass Efficiency – If you already have double glazing that is old, or you have condensation inside the panes, you'll only need to replace the glass. Window SOS promises to replace your glass, and provide a free upgrade to a+ rated energy efficient glass.
Draught Proofing – It's a simple, fast, cost-efficient way to lower the amount of energy your home loses. It can minimise gaps in which cold air enters, which means that your house will be warmer and be more energy-efficient.
Don't Do It Yourself—Call the Window Specialists at Window SOS Today!
Proofing the draughts in your home needs many components and the knowledge to install them so they work their best in the long term. You should not replace your window on your own., alternatively, count on our window specialists at Window SOS.
Our team is friendly, experienced and happy to answer any concerns you may have. Further, our window seal installers will attend to your property and inspect any possible corners in the construction before advising you on your options. If you live in Sutton Coldfield, Tamworth or Lichfield you'll likely benefit from our window seals services, by enjoying an increased level of comfort and energy savings.
Call our local tradespeople today or take a browse of our many reviews on Checkatrade!